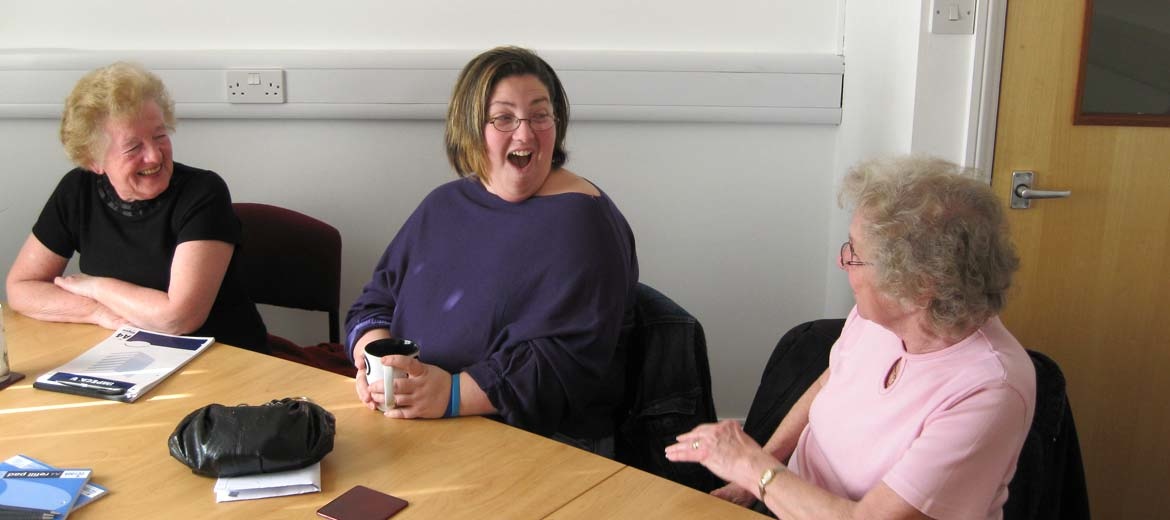 Resident scrutiny panel:
PHA Homes actively encourages tenant participation.
One way in which to become involved and have your say is to join our Resident Scrutiny Panel. The Panel primarily meet to inspect our vacant properties to ensure that when they are re let they meet PHA' s high standard. The panel meet immediately the property is vacated and then again once the property is ready to be re let.
Although this is a commitment, PHA do not have many vacancies per year so therefore the overall time given is minimal and would always be at a time that is convenient to you.Read what one member of the panel says about her involvement.
"I have been a part of this panel since it was set up in 2012 and as a resident of PHA Homes myself it is good to see that residents are able to be involved directly with the association and that our opinions are listened to and taken on boar'.
 I am pleased to see that all vacant properties are re let in an excellent condition and that the association maintain high standards. A small minority of tenants leave their properties in a dirty condition and sometimes in a poor state of repair. The housing association then has to spend time and money getting the property up to a high standard in order to re-let it.
My role within the scrutiny panel has recently been expanded to include visiting properties before they undergo refurbishment of kitchens or bathrooms. Along with the Housing Manager and one other member of the panel, we will be visiting before and after the refurbishment, and then reporting our findings back to the Board of PHA.
As a former Resident Board Member, I am more than happy to continue to be involved with the housing association in any way I can. I really enjoy being a member of the Residents Scrutiny Panel and I feel that my input is valued and that I can make a difference."
Mrs. Mary Owen
If you would like to become a member of the scrutiny panel please contact Sarah Clawson, Housing Manager on 01730 263589.