PHA Homes is an independent, charitable housing association providing high quality homes and management services in East Hampshire.
We are one of approximately 2,000 housing associations that work in the UK. We provide affordable homes for people to rent or buy. Our residents come to us through the local authority register.
PHA Homes is a charitable housing association and we are governed by a Board whose members serve on a non-paid basis. We receive some government funding towards social housing and are regulated by the Homes and Communities Agency. We are also a member of the National Housing Federation.
We are proud of the work we do; providing good quality homes and services that will help our residents and customers achieve their goals and ambitions.
---
Coronavirus
PHA Homes would like to share with you our current position on the rapidly changing impact of COVID–19 (Coronavirus) on our service to our tenants and residents.  
We have been operating business as usual and encouraging good hygiene by all staff members, as advised by the Government and the NHS. However, as matters are rapidly changing, we have decided to close the office to all visitors from Monday 23rd March 2020 for the foreseeable future. We will however be able to answer your phone calls or emails. 
Anyone wishing to pay their rent can do so by cash through the office letter box, but please clearly mark your address on the envelope. Alternative methods of paying rent include paying by debit card, using Pay Point outlets, standing order or direct debit. 
We would ask all tenants & residents phoning in to request repairs to inform us if they believe they have, or anybody in the household have, any symptoms of Coronavirus so that we can inform any of our contractors or staff who may need to attend your property, to ensure we are giving them all relevant information and keep you and them as safe as possible.  
Please note that as from 25th March 2020 we will be operating on an emergency repairs service only. 
If reporting an emergency repair, we ask that those of you who have developed flu-like symptoms (cough, fever or respiratory problems) not to arrange appointments with our staff members or contractors unless it is an emergency. Please follow the self-isolation instruction given in the Government and Public Health England self-isolation instructions. If you are in any doubt please refer to the questionnaire and information pages provided by 111 NHS on-line. 
Staff are also carrying out only emergency home visits from Monday 23rd March 2020. 
We are mindful of the ever changing circumstances regarding Coronavirus and will keep tenants & residents updated through our website whenever possible.  If you have any concerns or wish to speak to a member of staff, then please contact us on 01730 263589.  
The measures we are taking is to ensure that we can continue to offer you the best service we can during this very difficult period.
Read more in our FAQ section or download this information
Information from our gas servicing engineers Robert Heath
Coronavirus (COVID-19): Your Questions Answered
Dear Customer
COVID-19 is a huge challenge for everyone. Our Contact Centre and engineers are working hard to ensure we meet the needs of our most vulnerable customers. Please help by only calling us in an emergency. We are able to help you with:
No heating
No hot water
Severe water leaks from heating system
Landlords safety inspections
Q What if I have an emergency?
We are still able to attend if you have an emergency.
Let us know if you are self-isolating or if anyone in your household could be at risk so we can take the correct precautions to protect you and our engineer.
If you smell gas, have a CO Alarm activation or have concerns about the safety of your appliances, you should call the gas emergency service provider on 0800 111 999. Switch off appliances until the gas emergency supplier has attended and advised that the appliances are safe to use.
Q I have a Gas Safety inspection booked will this still go ahead?
There is a legal duty to repair and maintain gas pipework, flues and appliances in a safe condition, to ensure an annual gas safety check on each appliance and flue. We've been advised by the government, Gas Safe and the Health and Safety Executive, that gas safety inspections remain essential work and hat we are obliged to undertake this work during the current situation.
Q How are you keeping customers safe whilst in their home
When you book an appointment, we will ask you a few questions
Do you or anyone at the property have a high temperature or a new continuous cough?
Is there anyone in your home over the age of 70?
Do you or anyone in your home have a long-term medical condition?
Is there anyone in your home who has a weakened immune system?
If you answer 'Yes' to any of the questions, once we have established the need for an engineer to visit, we will take all necessary precautions and discuss these with you. On the day of your visit the engineer will also ask you the same questions in case anything has changed since your appointment was made.
Our engineers will:
Keep a minimum of 2m apart from all people in your household
Washing hands before, during & after the visit
Wipe down all surfaces touched
Keep Safe
Kind Regards
Customer Service Team
Robert Heath Heating
(Gas contractor)
---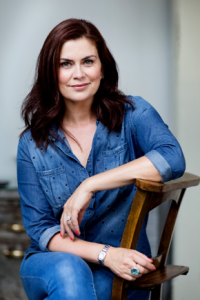 At PHA Homes, we are delighted to announce the support of Amanda Lamb for the work we do.
Amanda was born locally in Portsmouth and was brought up in Havant, Hampshire. She worked as an estate agent in Havant and part-time as a barmaid for five years before becoming the nationally renowned Scottish Widows model.
She is currently a television presenter, well known for her interest in property and in creating new homes.
In 2001, Amanda became the main presenter of the Channel 4 property programme 'A Place in the Sun'. In March 2012, she began presenting 'You Deserve This House', a Channel 4 programme in which the homes of 'community heroes' were secretly refurbished. She currently presents a prime-time property show on More4 called 'Selling Houses with Amanda Lamb'.
Amanda also hosts 'My Flat-Pack Home' where she looks at unusual prefabricated properties. Amanda believes that the increased need for space, due to the slow housing market and the baby boom, will see more and more people turning to flat-pack solutions to get more living space. This is something that PHA Homes is also keen to explore going forward.
The shortage of affordable homes in our region is not a new problem and is becoming more acute. We operate in a high value area with a huge demand for housing across all walks of life. Amanda recognises the need to continue to build new homes for local people and supports the work of a small, local housing association, working with local people and local businesses to address the acute housing shortage for those most in need of our help.
A message from Amanda:
'Born and raised locally, I am delighted to offer my support to PHA Homes. I understand the pressing issues of providing homes in a high value, high demand area and applaud the work that PHA Homes is doing to help address the acute housing shortage in this area and its commitment to providing an excellent service to existing tenants.