Welcome to PHA Homes
PHA Homes is an independent, charitable housing association providing high quality homes and management services in East Hampshire.   We are proud to be a really local association with a strong connection to the places where we work and the communities that we serve.
We are one of approximately 2,000 housing associations that work in the UK.    At PHA, the majority of the homes we own are let as  affordable rented homes – with rents well below market levels – with a small number of homes for shared ownership or below market sale.
As a community based organisation, we work closely with the local authority to ensure that we support them in meeting their obligations.   Our residents come to us through the local authority waiting list, with priority given to those in the greatest need.
We are regulated by the Regulator of Social Housing and the Financial Conduct Authority and we are governed by a Board of independent members who make sure that we are well managed, financially resilient and accountable to our residents and other stakeholders.
We employ a small but hugely dedicated team, operating from our office in the centre of Petersfield and in the heart of our local community.   We have strong values which drive the way we work together and with others.   These include working with integrity, striving to make our services personal, flexible and equitable and staying open to innovation and change.  As a business, we value partnerships and collaboration and are an active member of the National Housing Federation and Placeshapers.
Our aim is that our work always offers good quality homes and services and does this in a way that empowers people and communities to make the most of their opportunities.   We are always interested to hear from and work with people and organisations who share our aims and values.  If you have ideas about how we can improve or achieve more, don't hesitate to get in touch.
Privacy
You can read our privacy notice here Website-Privacy-Notice
---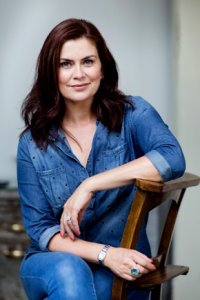 Support from Amanda Lamb for PHA Homes
Amanda was born locally in Portsmouth and was brought up in Havant, Hampshire. She worked as an estate agent and part-time barmaid for five years before becoming the face of the Scottish Widows campaign.  She is currently a television presenter, well known for her interest in property and in creating new homes.
We work in a high value area, where the shortage of affordable homes for rent and for sale remains acute. Amanda recognises the need to continue to build new homes for local people and supports the work of a small, local housing association, working with local people and local businesses to address the housing shortage for those most in need of our help.
A message from Amanda
'Born and raised locally, I am delighted to offer my support to PHA Homes. I understand the pressing issues of providing homes in a high value, high demand area and applaud the work that PHA Homes is doing to help address the acute housing shortage in this area and its commitment to providing an excellent service to existing tenants.