Please click here to find out more about  HOMES FOR UKRAINE
Welcome to PHA Homes
PHA Homes is an independent, charitable housing association providing high quality homes and management services in East Hampshire.
We are one of approximately 2,000 housing associations that work in the UK. We provide affordable homes for people to rent or buy. Our residents come to us through the local authority register.
PHA Homes is a charitable housing association and we are governed by a Board whose members serve on a non-paid basis. We receive some government funding towards social housing and are regulated by Homes England. We are also a member of the National Housing Federation.
We are proud of the work we do; providing good quality homes and services that will help our residents and customers achieve their goals and ambitions.
---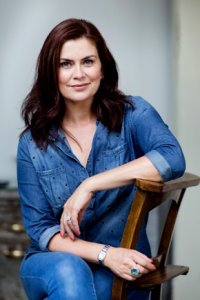 At PHA Homes, we are delighted to announce the support of Amanda Lamb for the work we do.
Amanda was born locally in Portsmouth and was brought up in Havant, Hampshire. She worked as an estate agent in Havant and part-time as a barmaid for five years before becoming the nationally renowned Scottish Widows model.
She is currently a television presenter, well known for her interest in property and in creating new homes.
In 2001, Amanda became the main presenter of the Channel 4 property programme 'A Place in the Sun'. In March 2012, she began presenting 'You Deserve This House', a Channel 4 programme in which the homes of 'community heroes' were secretly refurbished. She currently presents a prime-time property show on More4 called 'Selling Houses with Amanda Lamb'.
Amanda also hosts 'My Flat-Pack Home' where she looks at unusual prefabricated properties. Amanda believes that the increased need for space, due to the slow housing market and the baby boom, will see more and more people turning to flat-pack solutions to get more living space. This is something that PHA Homes is also keen to explore going forward.
The shortage of affordable homes in our region is not a new problem and is becoming more acute. We operate in a high value area with a huge demand for housing across all walks of life. Amanda recognises the need to continue to build new homes for local people and supports the work of a small, local housing association, working with local people and local businesses to address the acute housing shortage for those most in need of our help.
A message from Amanda:
'Born and raised locally, I am delighted to offer my support to PHA Homes. I understand the pressing issues of providing homes in a high value, high demand area and applaud the work that PHA Homes is doing to help address the acute housing shortage in this area and its commitment to providing an excellent service to existing tenants.